HealthTec is a unique health simulation centre based in the Aylesbury Campus of the Buckinghamshire College Group and is a Partnership with NHS Health Education England.
We provide young people and adults with a practical insight into the 350+ careers available within the NHS and the Health & Social care sector, and an opportunity to experience working in Healthcare scenarios alongside healthcare professionals.
We can offer sessions both at our base in Aylesbury and mobile sessions across the Thames Valley and Oxfordshire.
HealthTec Thames Valley provides immersive and inspirational learning experiences which will:
Provide young people the opportunity to meet and work alongside clinical and non-clinical staff from the sector.
Provide experiences which follow patient pathways and increase skill levels in basic first aid (including resuscitation, AED and unconscious casualty).
Raise awareness of the wide variety of careers with the NHS and social care, with emphasis on roles identified in the local area as priorities for recruitment.
Raise awareness of the educational pathways, including work-based, apprenticeship and higher education.
Inform students to be able to make healthy lifestyle choices.
In our 2 years of operation, HealthTec has engaged with over 20,000 school aged students across the Thames Valley and we have been visited by 92 unique schools (many of them becoming regular visitors).
Attendance at HealthTec Thames Valley will help your school to demonstrate engagement with employers, help meet statutory careers guidance requirements, PSHCE and personal well-being. Therefore, one visit to HealthTec can help your school achieve 4 Gatsby benchmarks.
The activities and experiences offered at HealthTec Thames Valley can be linked to all areas of the curriculum and can assist schools in meeting assessment requirements in subjects as diverse as Geography, English, Maths, IT as well as Health and Social Care and Sciences.
---
Accredited Healthtec First Aid Courses
---
Certificated Healthtec Courses
---
RCN Nurse Cadet Programme
This summer, we will be working in partnership with the Royal College of Nursing to provide The RCN Prince of Wales Nursing Cadet Scheme. The scheme allows young people to gain an understanding of the rich potential a career in nursing can provide.
Open to people aged 16-25, the programme will provide real, local clinical surveillance and experience in areas such as manual handling, infection control, communications, leadership and team working; as well as support for finding future employment in healthcare industries.
Find out more about the scheme Download an application form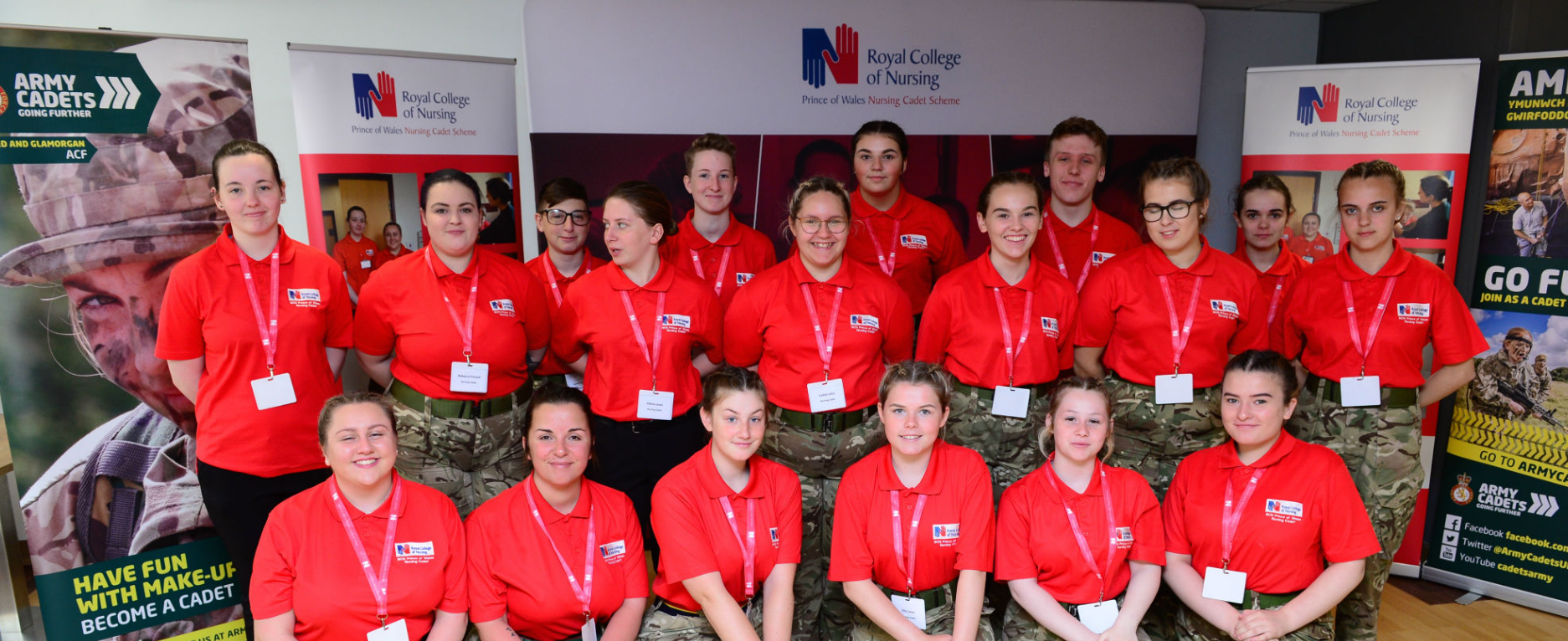 Image courtesy of the Royal College of Nursing